This article was written by Hamish Wilson who did an internship with Spiceroads in 2011
The truth is, no one can really tell you what to expect when visiting Asia so perhaps the best advice is to expect the unexpected. As the suspected location of the birth of civilization, spanning over 44 million square kilometres, containing more than 60% of the world' population in 48 different countries, the continent of Asia has a rich and diverse history that in recent years has infused with the modern global world. It's difficult to describe Asia without contradicting yourself. It is in reality a land of contradictions, as tradition and the modern world merge.
On the one hand Asia is the most developing continent in the world, with growing markets in China, India and Japan. It has economic capitals of the world with Tokyo, Hong Kong and Singapore. Visiting places such as these, as well as South Korea, can be a surprise for touri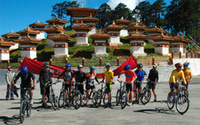 sts from Europe or North America because they are just as (if not more) expensive as home! On the other hand, some areas of Asia have experienced little development or even extreme poverty. Don't be surprised to see beggars on the street next to Chanel in Bangkok or donkey drawn carts passing Pizza Company in Phnom Penh as the economics of Asia become confused.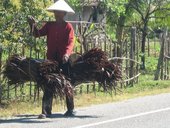 The less developed areas of Asia have their perks, just as the more developed areas do too. In the cosmopolitan cities of Tokyo, Hong Kong and Seoul visitors can experience all the finer things in life with fusion Asian food, designer shopping malls and innovative modern architecture where as in some of the lesser developed countries tourists get to take a step back in time. In villages across South East Asia to hill tribes in the Himalayas visitors can take in the humble life of locals who are rich in qualities other than money. With so many ancient and diverse cultures there are many sights to see in rural Asia from majestic Angkor Wat and the Great Wall of China to entire nations, such as Bhutan which has only recently opened its doors to visitors. Asia is a spiritual place infused with the gods of past and present: the ancient spirits of the land and the family, the deities of Buddhism and Hinduism and the rules of Islam. As a result there are many wonders to be seen and it is guaranteed, no matter your interests, something in Asia will inspire you. Like Asian food the continent of Asia is eclectic, spicy and deliciously rewarding.
Take a chance – off the beaten track.
Cambodia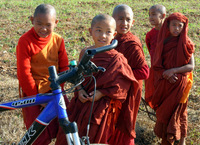 With its brutal history Cambodia was rarely thought of as a tourist destination until the late 1990s. However, as the country recovers it is opening up and people are flocking to explore it. The bare as beautiful as, without the tourist tide; the wilds as remote as even less explored; the cuisine as subtle as yet to be discovered; and the Khmer temples leave the shade.
Bhutan
As a nation that has only welcomed tourism for about 40 years, Bhutan is an undiscovered gem. Unfortunately, in its attempts to limit tourism, its an expensive holiday destination, with visas costing US$250 per day. Its the Himalayas country for the privileged and worth every penny. Take a step back in time with a trip to Bhutan and observe as the traditional Buddhist country, which ranks Gross National Happiness above GNP, joins the modern world.
India
Home to more than a billion people India is jam-packed with culture, history and spirit. Love it or loath it, no one can deny that India has a lot to offer. Its an intoxicating cultural cocktail with in-your-face diversity, from snow-dusted mountains to sun-washed beaches, quiet temples to feisty Bollywood and sleepy villages to booming cities.
Burma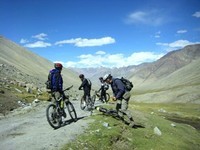 Due to its long reigning military dictatorship and poor human rights record, Burma is not often top of the list for most tourists. However, times are changing and Burma is as safe as any developing nation in the area. With the recent media attention it has received following the release of political activist Aung San Suu Kyi Burma is an up and coming destination for the adventurous traveller. Visit Burma, look past the politics, and get to know the heart and soul of this beautiful country by interacting with its engaging inhabitants, the wonderful Burmese people.
More related articles:
Cycle through history: visit to a World Heritage site
Top 5 Family Cycle Holidays in Asia
Cycle Tours: More tours for you to choose from
Where on earth to take your camera?
Day tripping along the Mekong River Valley